Roundhouse
Self-Made Series Identity
The Self-Made series of events aim to support 18-30 year old creatives, looking to make a career out of their talent. Helping them with the practical aspects of being a successful stand alone artist. With sessions and workshops across a broad range of practical subjects, from brand identity to personal tax and digital marketing.

We were tasked with creating a credible, slick and cool identity that sat comfortably within the existing Roundhouse brand identity. It had to engage and inspire an ambitious young creative audience. Our solution was a simple, bold typographic identity; working with a strong, playful tone of voice and touches of iconography to add personality.
Concepts

Identity

Copywriting

Animation

Print management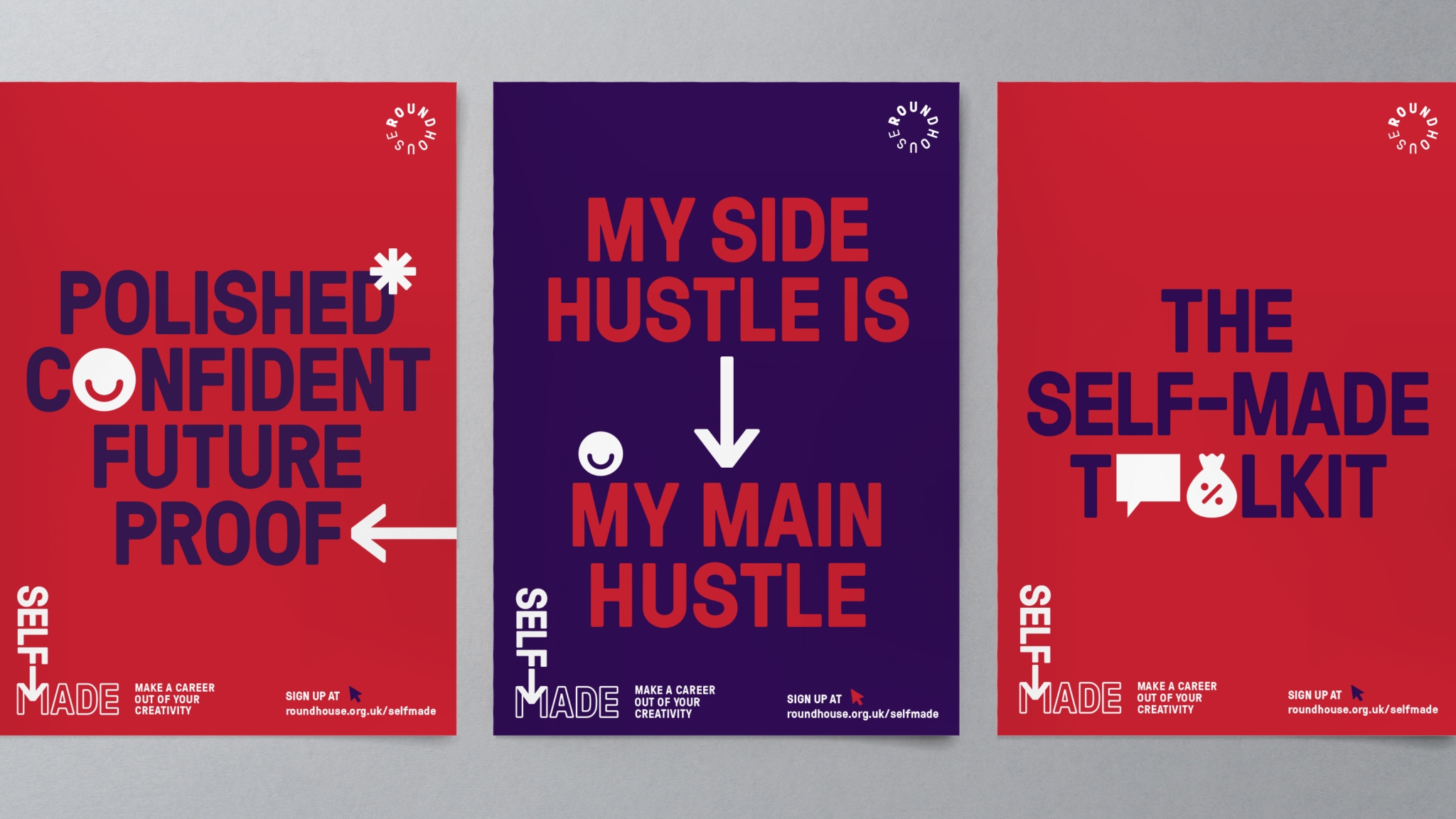 Honest Studio did a fantastic job of bringing the Self Made Series to life. They created something that not only makes great use of our brand and feels very Roundhouse but that also feels very current, youthful and playful. Perfect for our target audience!

Faye Daniels
Marketing Manager