Help For Heroes
Annual Report
The Help for Heroes team wanted to refresh the design of their Annual Report. As an internationally recognised charity, the Annual Report needed to work harder to celebrate the good work the charity does.
It was key that the design reinforced the reputation and credibility of the charity, highlighting its core values, whilst telling the story of their year in an engaging way.

This was achieved by adjusting the structure, layering different types of content and introducing pace. These techniques help the reader to take what they need from the report, creating a deeper connection with the content and therefore leaving a longer lasting impression.

Strategy

Editorial

Project management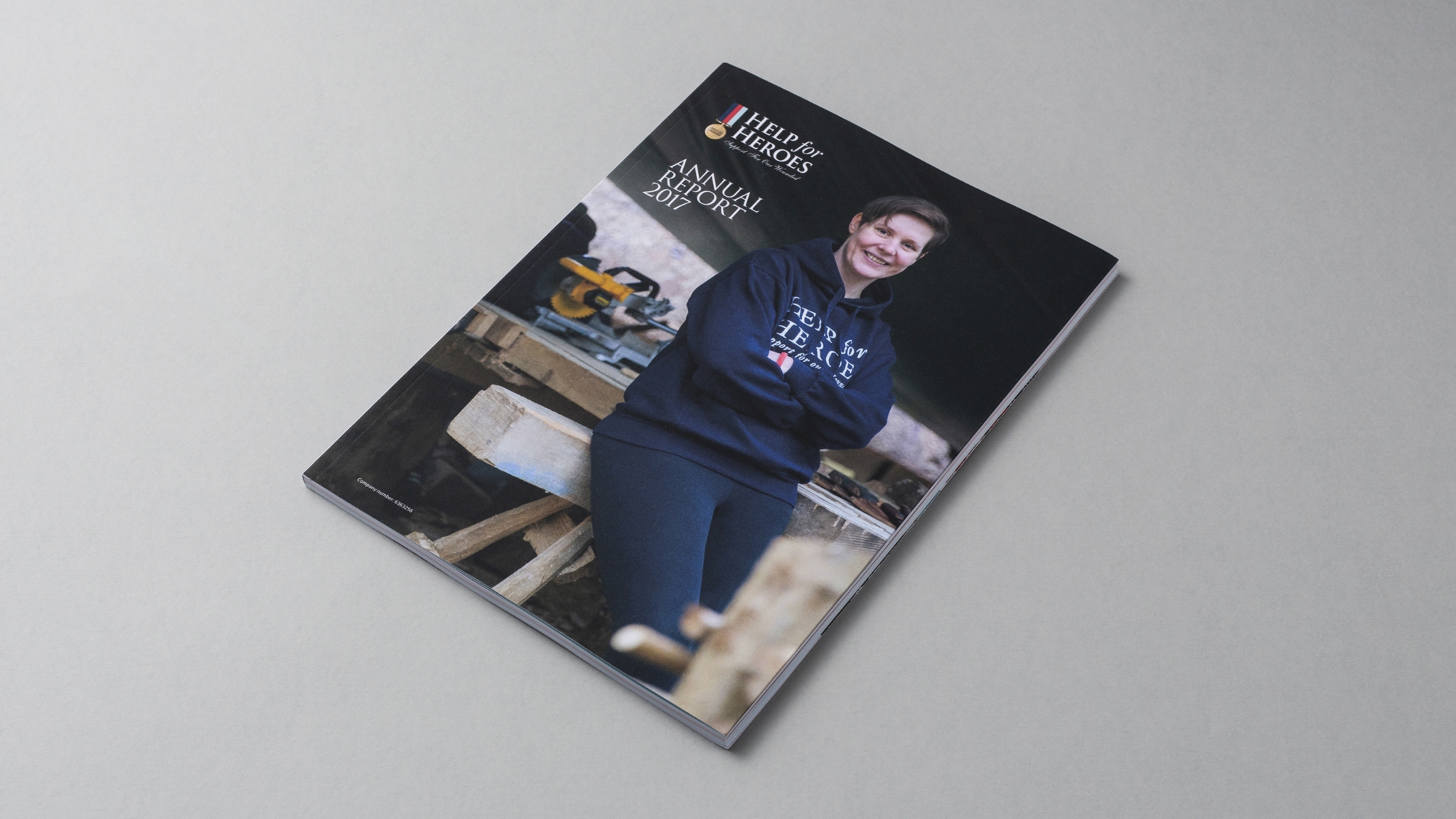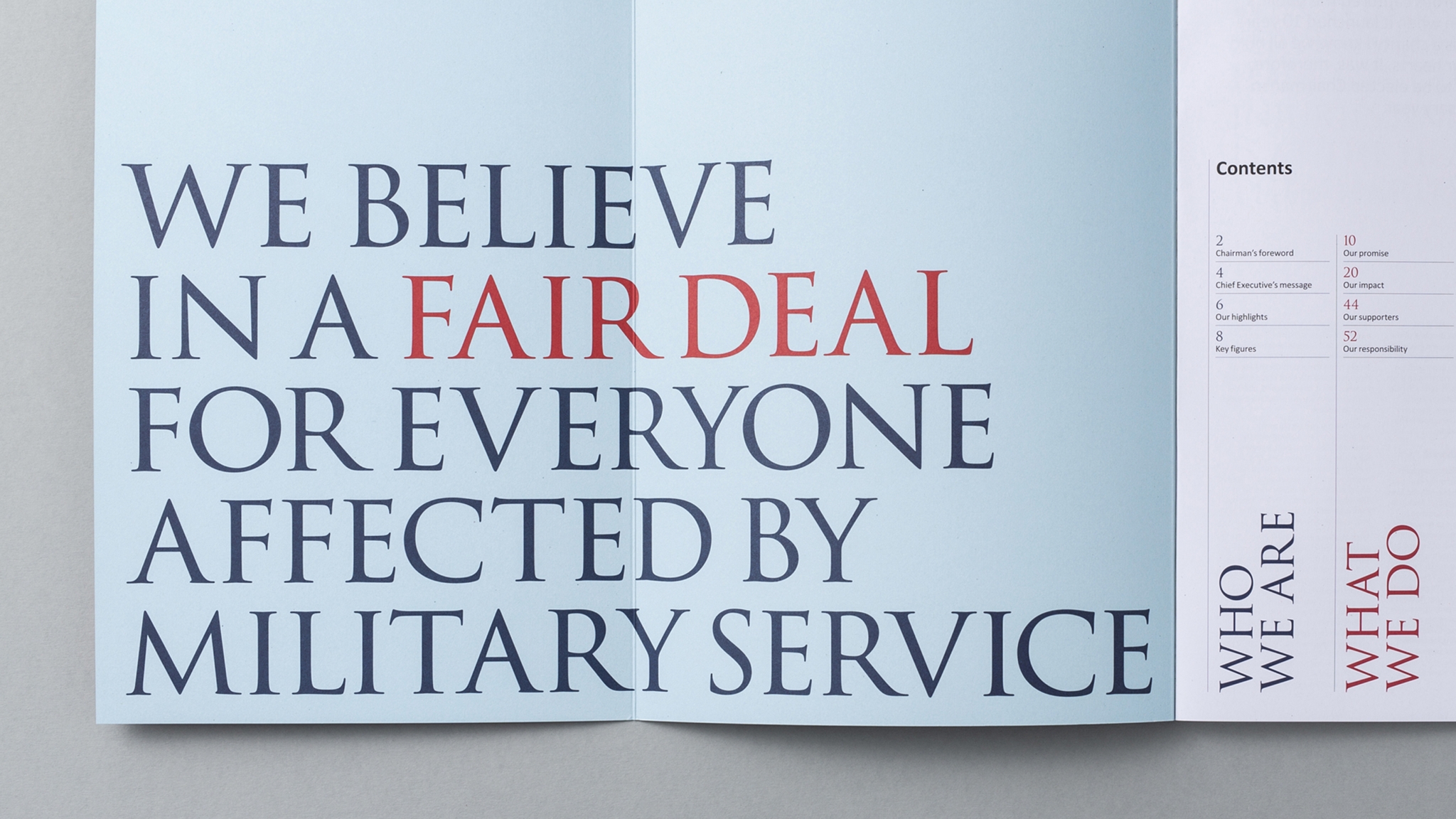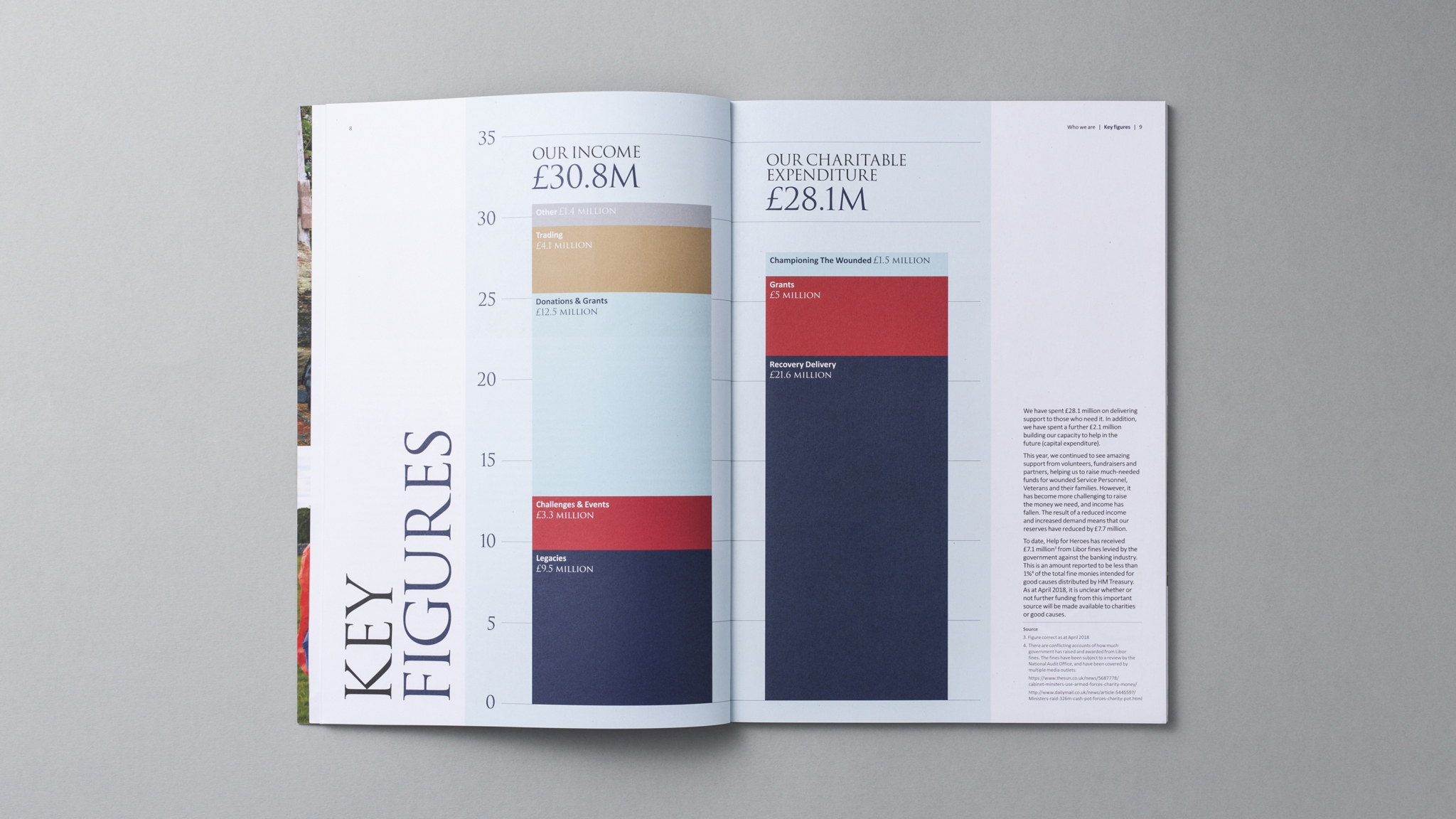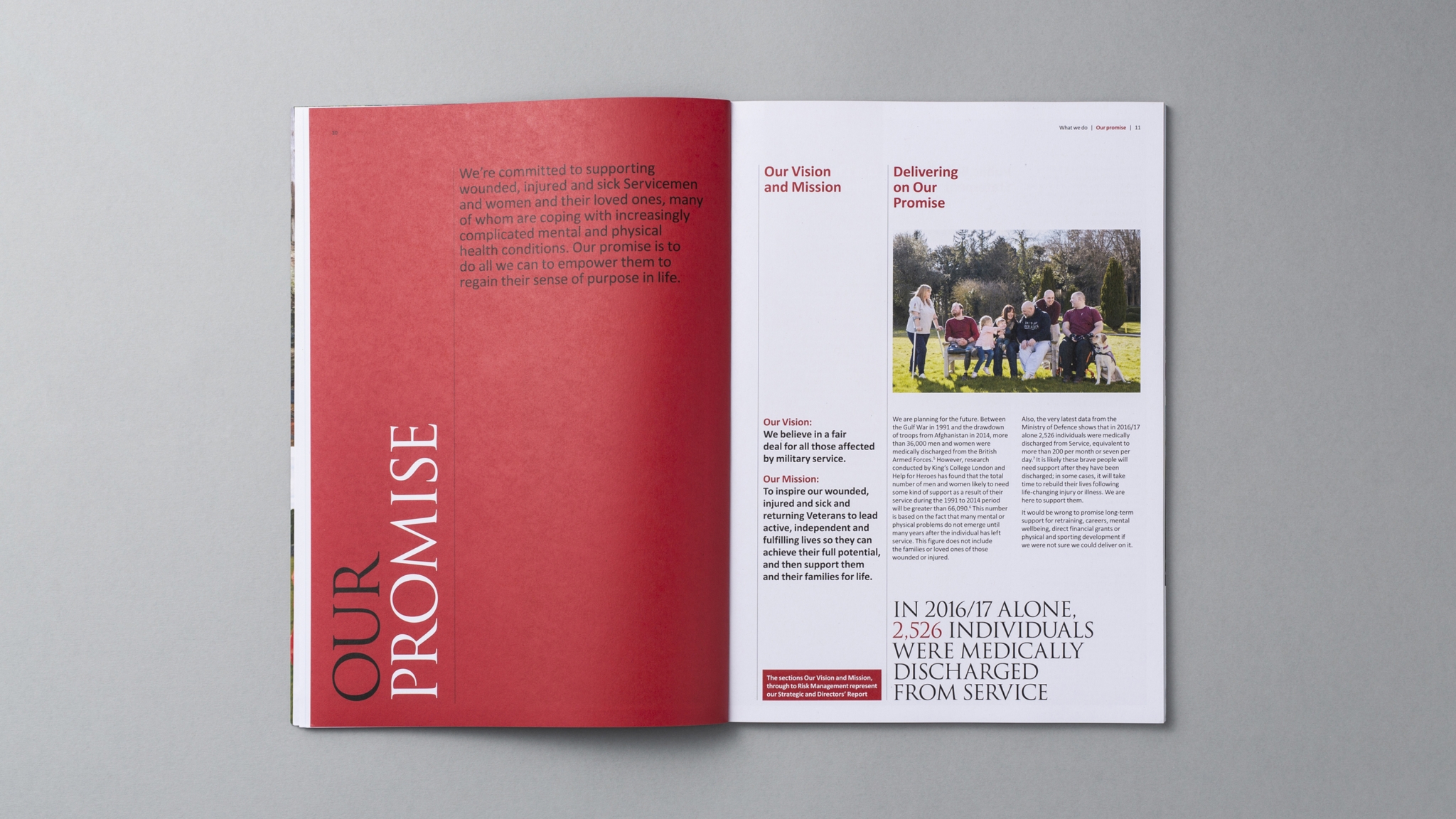 When we started working with Honest Studio, I knew they 'got' exactly what we wanted to get out of the Annual Report project. Jon and Dan are all about the audience, the people who the work is designed to speak to. At all stages of thinking and developing, there is a constant sense of calmly checking all parameters and goals so as to deliver the best result. The final Annual Report was a superb blend of strong layout design which fulfilled our wishes for our brand, and yet pushed it into new territory. That's the ability to be strict with the rules, while still being inventive enough to reveal new facets of the brand personality. Honest's collaborative and friendly approach to design and innovation amounts to not just problem solving, but also beautiful and satisfying results.
Simon Maher
Senior Designer, Help for Heroes